Cutlery bags and disposables
Hodi International BV manufactures cutlery bags and many other catering supplies and tableware disposables.
Our products meet the highest quality standards and are very competitively priced.
Hodi International mainly produces cutlery bags, which are also known as cutlery pochettes, cutlery sleeves, cutlery pouches or cutlery covers. Our products, the NapTidi, the Pochetto, the NapkinSleeve and the GastroSleeve are special products which are widely used in many countries around the world. Below is a brief overview of the cutlery bags and cutlery sleeves we produce.
All products below can also be custom printed - we will work on a design for you that matches your needs, free of charge. This will provide you with a beautifully printed cutlery bag to complement your catering business.

Our range of cutlery bags and cutlery sleeves
We currently produce 6 different models of cutlery bags and cutlery sleeves. Each model has its own style and look, so you can always choose the cutlery bag that best suits your decor. We have several standard designs of all our cutlery bags and cutlery sleeves in stock. These can be ordered per box and are available directly from stock.

Would you prefer a cutlery bag with your own logo and print? We will design a suitable and catchy design for you free of charge.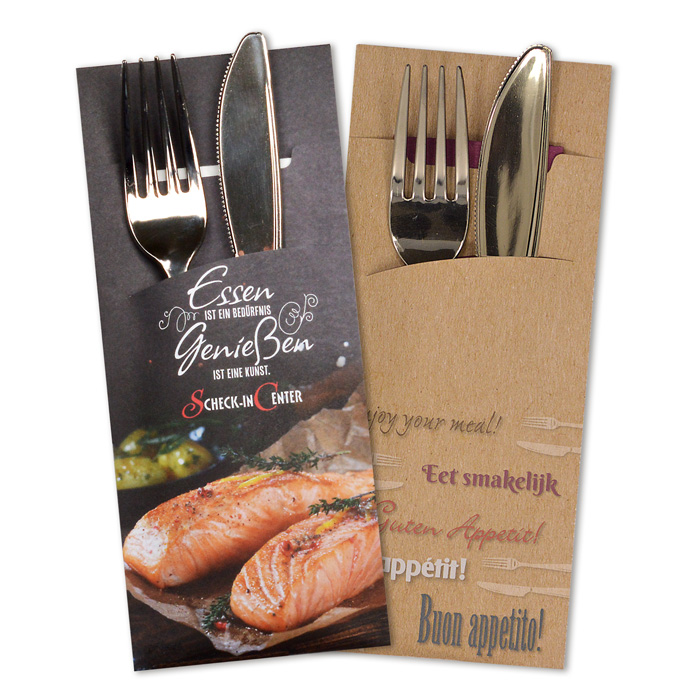 Pochetto
The Pochetto is a full-colour printed cutlery pouch made of high-quality paper, which comes with a 2-ply napkin as standard. There are 18 different napkin colours to choose from at no extra cost.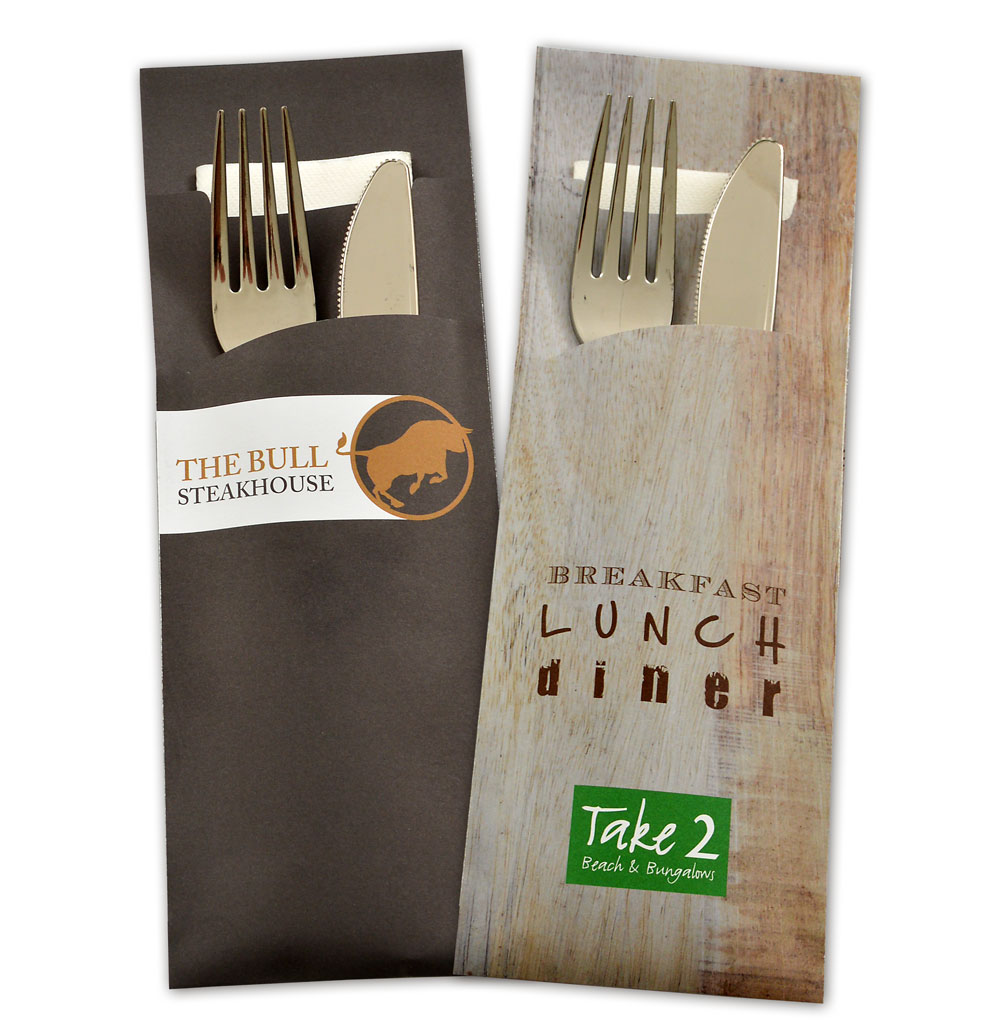 Pochetto Large
The successor to the Pochetto is the Pochetto Large. This version is 4 centimetres longer than the standard version. Ideal if you use longer cutlery. Supplied with a luxury white airlaid napkin as standard.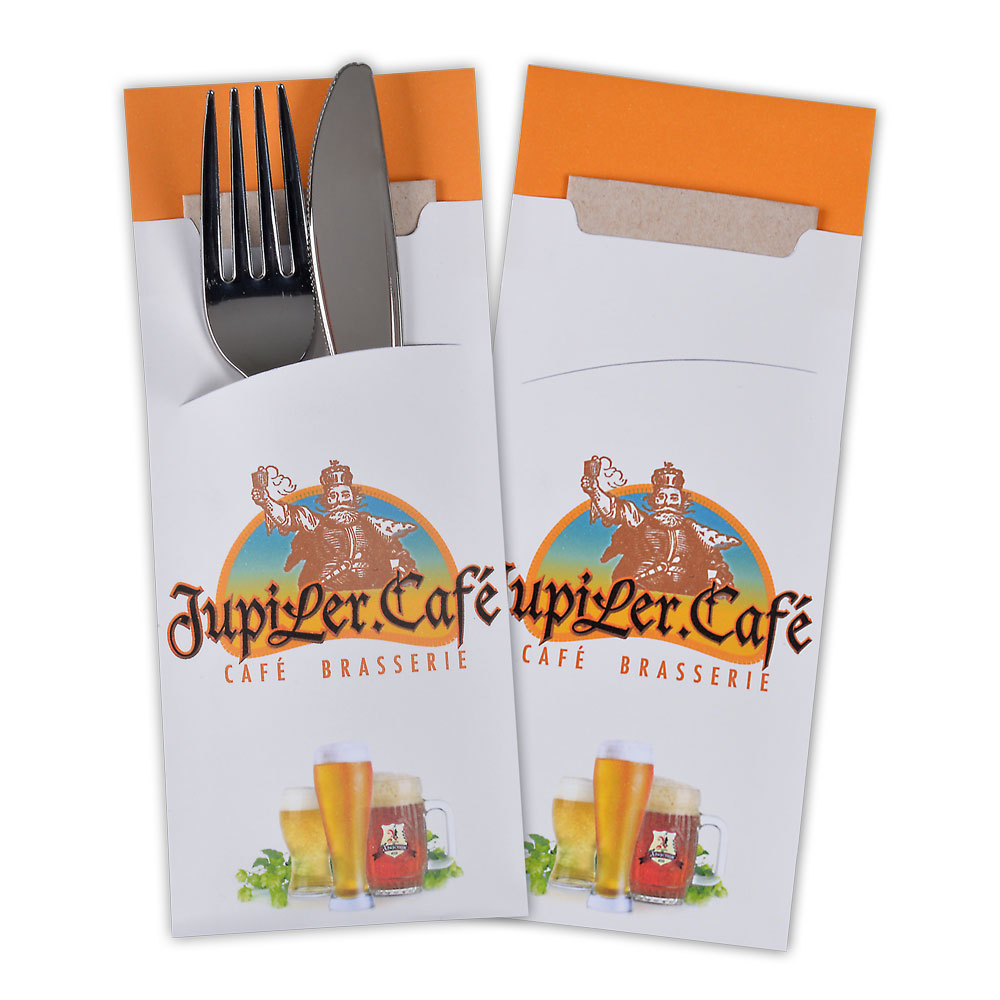 Pochetto Eco
The Pochetto Eco comes in a standard size and is made from 100% recycled materials. Even the napkin is made from 100% recycled materials and has a tobacco-coloured look. An environmentally conscious cutlery bag.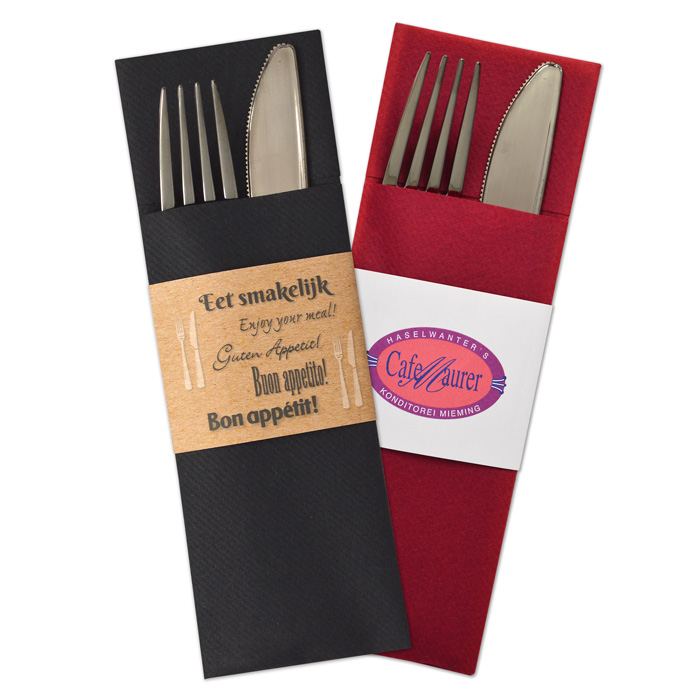 Gastrosleeve
The GastroSleeve is our latest cutlery pochette with a trendy look. The high-quality airlaid napkin is available in several colours and comes with a full colour printed sleeve.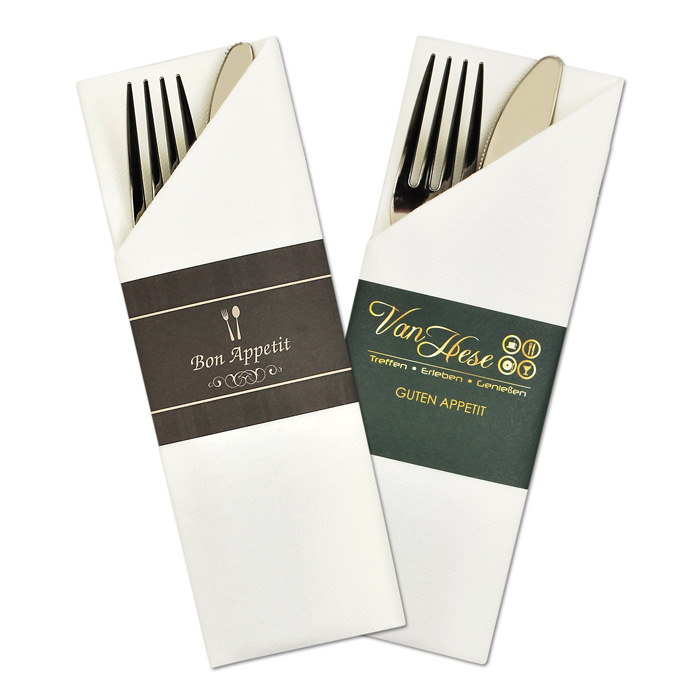 Napkinsleeve
A stylishly folded airlaid napkin combined with a razor-sharp full-colour printed sleeve creates an elegant cutlery bag. An extremely stylish addition to your presentation.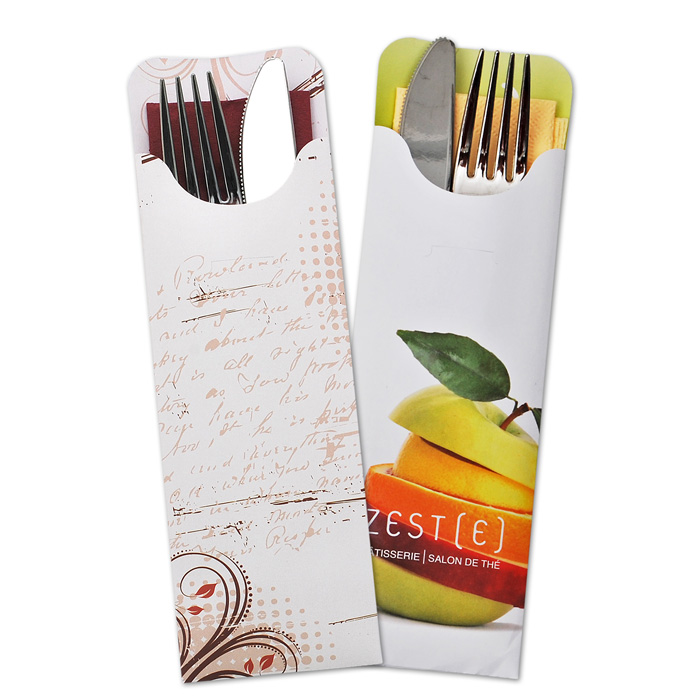 Naptidi
The NapTidi is a slim cutlery bag that comes with a 2-ply 40x40 cm. napkin. The unique feature of the NapTidi is that it can be ordered with a flap inside or a flap outside. The outside flap allows you to close the cutlery bag, which makes it even more hygienic.


The Cutlery bag producer
Hodi International BV produces cutlery bags that meet the highest quality standards. Our products include the Pochetto, the NapTidi, the Napkin Sleeve and GastroSleeve and are supplied to more than 28 countries worldwide.
Our vision: to provide quality products at a competitive price while offering a very high level of service.
Hodi International's strength lies in keeping track of and applying innovations in production, research and development, where sustainability also plays an important role.
For this reason, Hodi International also holds FSC® certification.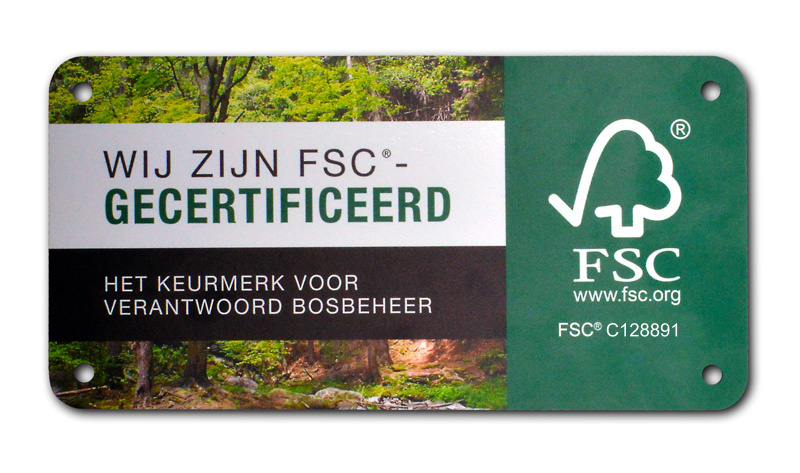 A focus on Hodi International
Since the company was founded, our focus has been purely on developing, producing and selling our cutlery bags. As a manufacturer, we possess an outstanding degree of expertise when it comes to product options and customer requirements. With over 15 years of experience, our team of specialists is ready to answer your questions and handle your requests. We always maintain contact through a dedicated advisor who knows the market well and acts transparently and honestly. This makes Hodi International a proven and reliable partner.

Hodi International goes GREEN
A better world starts with ourselves, and we are very much aware of that! And that's why our head office is equipped with 2,000 solar panels.
These solar panels generate 700,000 kWh of green electricity annually, which is more than we actually consume ourselves. The extra energy we generate allows us to supply another 200 households in the area with green energy!