NapkinSleeves

This luxurious white airlaid napkin measuring 40 x 40 cm is ingeniously folded by us into a cutlery bag.
The band can be printed in full colour to your specifications.
Besides being extremely stylish in presentation, the Napkin Sleeve also reduces waste due to the limited size of the band.
They come packed in a box of 300 pieces.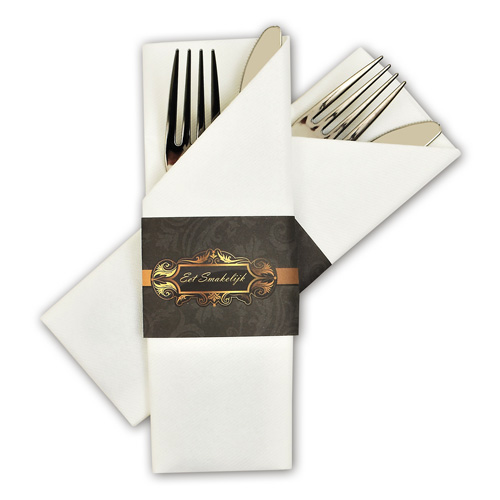 Napkinsleeve NS-01

Napkin Sleeve baroque eet smakelijk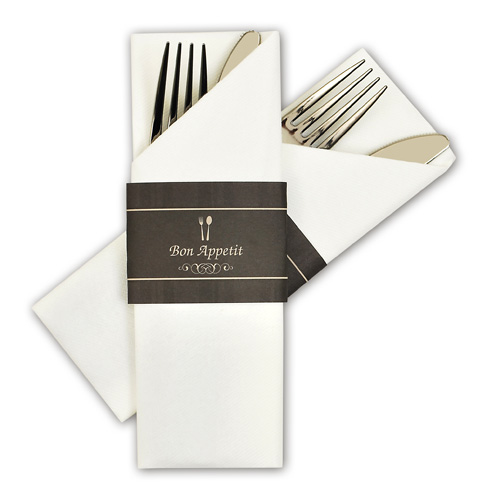 Napkinsleeve NS-02

Napkin Sleeve brown stripe bon appetit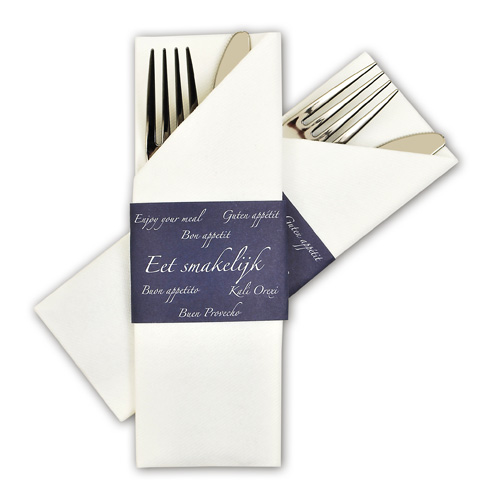 Napkinsleeve NS-03

Napkin Sleeve blue eet smakelijk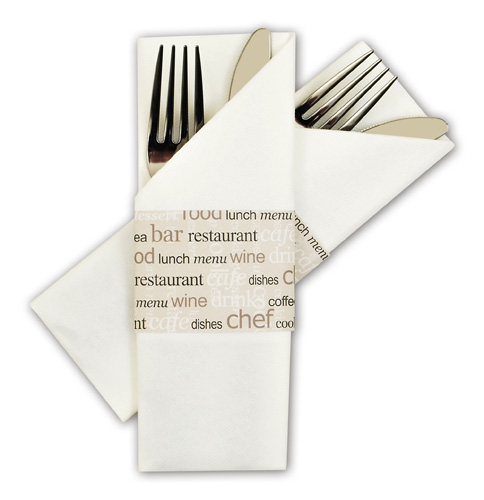 Napkinsleeve NS-04

Napkin Sleeve all about food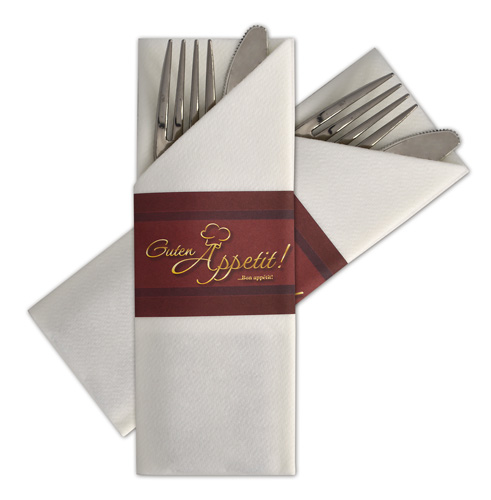 Napkinsleeve NS-05

Napkin Sleeve burgundy guten appetit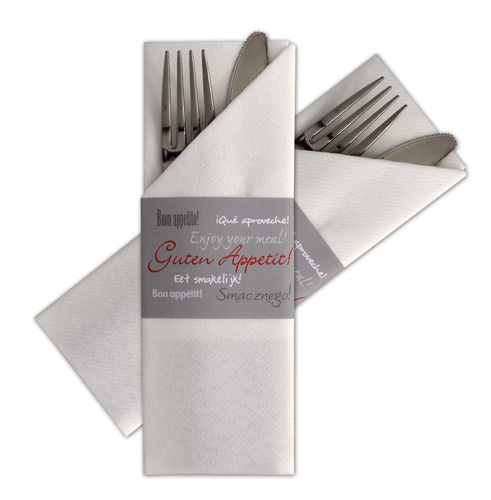 Napkinsleeve NS-06

Napkin Sleeve grey guten appetit